About A/C Self Storage:
All A/C Self Storage, Inc., started in 1992 located First in West Palm Beach, Florida. There are now 1,700 units, comprised of 200,000 square feet, exclusively air-conditioned, and from the beginning no customer was ever charged a security deposit or required an administrative fee. From the beginning All A/C was a pioneer and transformed the business into a unique operation of storage units. There are three facilities located in Florida. One in West Palm Beach, one in Riviera Beach, and one in Lake Worth.
Every single storage unit in all locations is fully air-conditioned with various size units that comply with the needs of each individual. All units are constructed of concrete and steel with 10 foot ceilings! Customers can rest assured and stay confident in knowing that when they store their belongings, antiques, furniture, holiday decorations, or other important items, whether it,s for one day or year around, ALL of the units are secure from the HOT Florida sun and the humid air. ALL UNITS ON GROUND FLOOR, NO ELEVATORS. 24-hour security services are provided.
Along with providing customers with the most advanced method in securing their possessions, All A/C prides itself on its companys exceptional customer service. There is always an agent available and never an automated voice. All A/C Self Storage, Inc. continues to be a leader in air-conditioned self storage in the Sunshine State.

HOURS:
Monday - Friday:
Saturday:
Sunday:
8AM - 6PM
9AM - 5PM
9AM - 1PM


LOCATIONS/Weblinks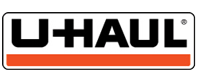 U-haul trucks available at all locations on line rental at each Weblink


STARTING AT $19.95 PER MONTH
(Selected Locations)
$1 moves you in, AND pays up to one full month's rent. No administrative fee or security deposits